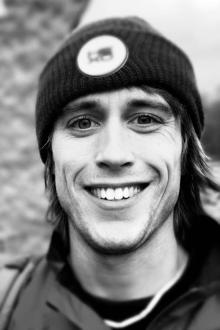 Okay, so you probably want to know the person you're going out into the woods with! My name is Owen Bjorgan, and I'm a Niagara On The Lake local who is passionate, skilled, and constantly excited by the great outdoors.
I acquired my BSc in Biodiversity from the University of Guelph in 2016, so I studied everything from polar bears to moss to vipers, plus climate change and geography. Many of my studies took me back to the land I love; Niagara Peninsula.

I believe that the best learning and life experiences happen in "the field", and my time in Niagara's outdoors since I was a little kid has taught me the most. My adventures in Niagara have pushed me to far corners of the world, including the Amazon, the Everglades, and the Great Barrier Reef to show people the powers of exploring natural areas, and how important nature is for both wildlife and society alike.

The best way to do this is through fun and adventure!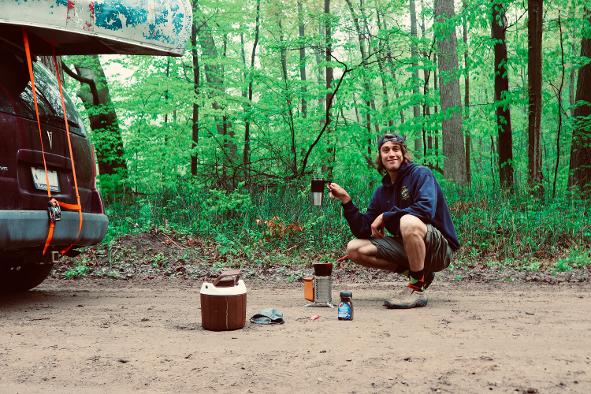 I use environmental projects to raise awareness and funds about conservation. I'm an official Ted Talk speaker, have released five independent nature documentaries called "Hidden Corners", and solo hiked the 885 km Bruce Trail raising over $27,000 for charities; this trail runs through many of the areas we can explore together. In March 2020, my work and this hiking tour company received the Spirit of Niagara "Dan Patterson Youth Leadership Award", which still blows my mind, and only inspires me to run the best tours and do more in the community. Thanks to your bookings, I was able to give back by planting 35 native trees in 2021- a new forest because of these exact tours!

I have been fortunate to have contributed my biodiversity knowledge to private landowners who are looking to better understand their own property by means of consulting and advisory work. I thoroughly enjoy watching everyday people take the wheel to give back to the ecological community at large.

With over 150 submissions to date, I continue to write a weekly environmental column for The NOTL Local, forever intrigued as to how people connect best with nature, and how I strive to professionally help with that.
NOTHING makes me happier than meeting new people and showing them Niagara's big backyard in an exciting, safe, and memorable way. I am also a firm believer in the power of conservation and doing things local, so my tours are eco-friendly and linked up with other local food, beverage, and wellness companies.

If I'm not available to guide you, will be taken into Niagara's wildest lands by one of my professionally trained Guides, who are capable of delivering an experience you will never forget.

My interests: the great outdoors, music, photography, hockey, ping pong, craft beer
Copyright Owen's Hiking And Adventures